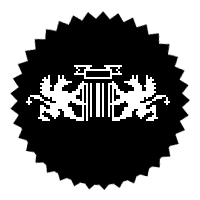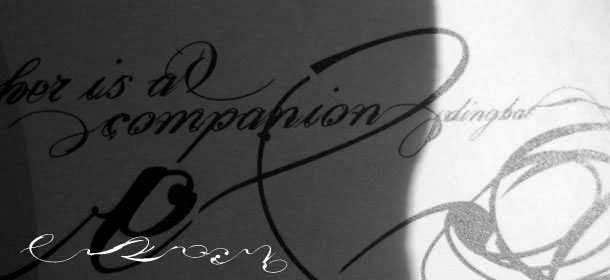 Aether is a free addition to Acetone but can be used as it is. The dingbat is for writing silence, pauses and sighs. It was made in May 2003, the same way Acetone was made, using Letraset letters.

Download Aether for Mac

Download Aether for PC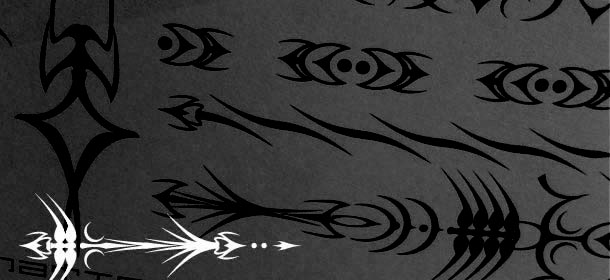 Contamination started as a regular alpha-numeric font the day I passed my final exam at design school, I needed something to fill the void that up until that exam had been work and reading, so I got cracking at this. Every now and again I accidentally made symbolls that weren't letters - this font obviously wanted to be a dingbat. I didn't work on the project for years until I came up with the building-block system of 'start-characters', 'middle-characters', 'end-characters' and eventually the 'add-extra-spice-characters'. The building block system runs through most of my fonts and dingbats.

Buy from Myfonts
or buy directly by contacting me.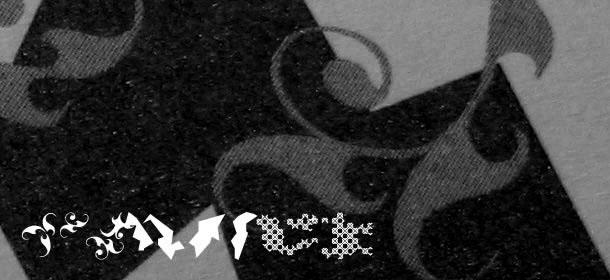 Karmaflage is a system for building ornamental camouflage patterns, it consists of three different types of camou and is based on the camouflage patters on my first two designer toys. I've always liked the aesthetics of camouflage and Karmaflage takes these aesthetics to an even more ornamental level, which is really the opposite of what camouflage is supposed to do.

Download Karmaflage for Mac

Download Karmaflage for PC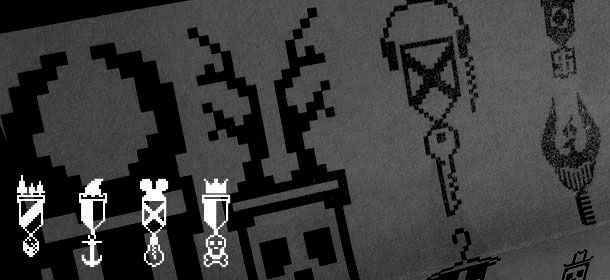 Remember back in the day when medals where for The Beatles and foreign dictators only?
No more! Psychophante is a 64 pixel medal-building dingbat. Make fresh pixly medals for yourself or for friends who deserve them.
Each medal is made up of three interchangable parts.

Buy from Myfonts
or buy directly by contacting me.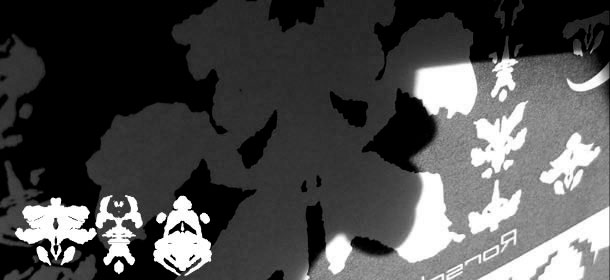 Based on the roughly the same building-block system as Contamination, but simpler, Rorschach finally is the font - or dingbat at least - for the voices in your head. I wonder if 'real' rorschach ink-blots say more about the people who made them in the first place than about the people looking at them.

Buy from Myfonts
or buy directly by contacting me.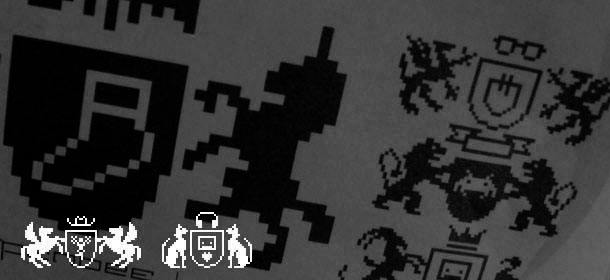 Suddenly everything is noble!

Wappenbee is a 28 px bitmapped dingbat system where Vowels are mythical shield-holding creatures (upper- and lowercase are right- and left facing beasts), consonants are the various shields and numerals are 'crowns'.
Thus you can build crests not unlike the smelly-sock one above (a letter combination of Ac5a).

Buy from Myfonts
or buy directly by contacting me.